As a dog owner, you must acknowledge that your dog is your best friend and an important part of your family. So, you can do everything for the betterment of your dog including providing good food and nutrition, veterinary care, training, and exercise, etc. But, your dog may be lacking one thing and that is the proper dog clothes.
Have you ever looked at a dog and wondered how it'd look with clothes on? Of course, you have. Dogs in baby clothes are perhaps the cutest thing in the world. But if you're in the market for some baby clothes for your dog, you've got to be asking- what size baby clothes fit my dog?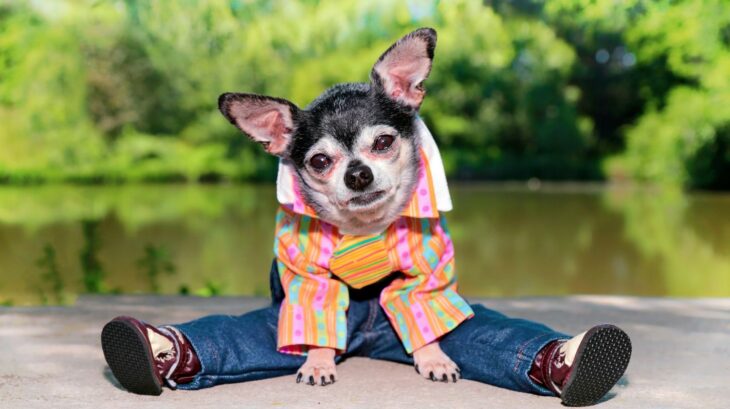 Every concerned dog owners should feel the importance of proper dog clothes as like as other necessaries. While someone may think that dog clothes are unusual and a waste of money, there is a lot of practical and necessary side of dog clothes.
The most positive side of dog clothes is that it can keep your pet warm in the colder winter months. Moreover, a dog with clothe is more cutter than as usual. Clothes may also help to maintain the hygiene of your dog. Besides, it will give your dog a special feeling and strong personality.
When you decide to buy or make clothes for your dog, simply at first you will be perplexed. On that time some new questions and ideas will peep through your mind. You may wonder if your dog can wear baby clothes. Then a frequent asking will come- "what size baby clothes fit my dog?" To quest your thrust, you can have a glance on this article.
Can dogs wear baby clothes?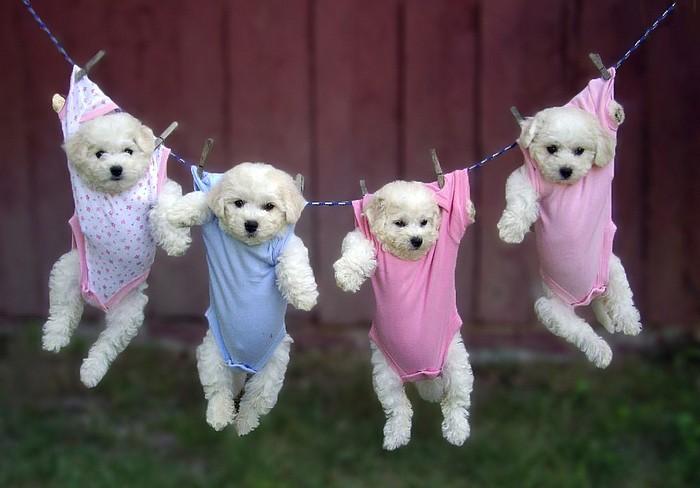 Before knowing the size condition of clothes, firstly you have to know either a baby dress can be suitable for a dog or not. Besides, you also have to know how a baby dress can be a dog dress. Yes, they can. Dogs in onesies or t-shirts look so cute you'd melt right away. There are just not enough options with dog clothes, so baby clothes fill that gap.
Instead of looking for expensive ready-made clothes for your dog, you can try to make your own unique version. But you'll probably need to modify it a bit to make the clothing comfortable for your dog. For this purpose, you can use old baby clothes or your old clothing or purchase some old clothing from a thrift store. Now, you can make new dress for you dog with the help of DIY tutorial.
Be careful when modifying clothes on your own. If you don't have the experience, you could hurt yourself. If you look up some DIY tutorials, you'll find plenty that just cut existing clothes without any need for stitching. But you can make genuinely great clothes if you can make stitches.
One thing to keep in mind when making clothes for your dog is, surprisingly, that it is a dog. Make it easy for your dog to move around in the clothes you make. Also, make it so that it there's room for taking a dump or peeing whenever it needs to go.
If you're on the market looking for baby onesies for dogs, you should consider going to your local flea market. Buying new onesies for dogs can be quite pricey, especially since you'll have to modify them afterward. Second-hand clothes can be much cheaper while being of good quality.
Consider cheap Yorkie clothes, undershirt onesies, sweaters, or even long sleeve dog pajamas. If you're buying from your local stores, you can mix and match and get a good deal. But don't put the clothes on your dog to test out the size just yet. They might have germs. After you buy the baby clothes for dogs, make sure you wash them thoroughly before putting them on your dog.
What Size Baby Clothes Fit Your Dog?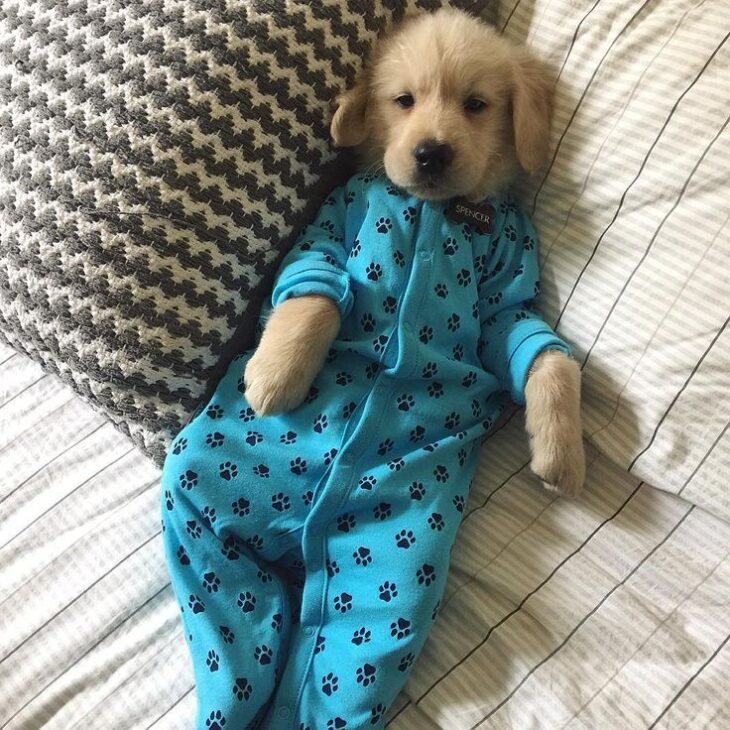 You can find out what size of baby clothes would fit your dog by measuring it. You need to measure your dog's neck, the circumference around the body from the top and around just behind the front legs, and from the base of the neck on the back to the bottom of the tail- minus two inches.
For the small breed dog like Chihuahua or Boston terrier, a baby onesie is a great selection as an outfit. On the other side, large breed dog need larger size outfit. The categories of baby clothes tags are selected not by age in months but by weight. You can follow the suggested baby clothes size for your dog:
Weight: Up to 7 pounds
Weight: 7-12 pounds
Weight: 12-16 pounds
Weight: 16-20 pounds
Weight: 22-28 pounds
You can use the above measurement guideline to find the right-sized clothes for your puppy. If your dog's size is more than the above-suggested weight then choose larger sizing as per your dog's size. You can gather more information about this issue from an experienced one.
'Pet it Dogs' sells dog onesies made in Canada. They have the standard dog clothes sizes you can expect. They also have a dog clothes size chart by breed on their website, so definitely check it out. They're probably the best option for you if you want to see your puppy in baby clothes without effort.
How to Make Your Dog's Clothes?
You could make onesies yourself if you have the skills. When thinking about making dog clothes by yourself, a baby's onesie is the perfect garment to use. You can turn the onesie into a bodysuit or t-shirt for your dog very easily. If you have no outgrown baby onesie in your home, you can purchase it from any thrift store in a low rate.
You have to make sure first about the proper size for your dog. While onesies for newborns will fit a dog under 15 pounds, larger dogs need larger sized onesie. The materials for making dog clothes from baby onesie are-
A onesie
Sewing machine or thread and needle
A Scissors
A Fabric pen or pencil
With these materials, you can easily make fit dog clothes with the help of a tutorial. You can find all most all types of dog clothing patterns on the online. There so many baby clothes in the market that you can easily make dog clothes from that. There is no need any of sewing if you follow the DIY projects.
Putting clothes on your dog is cute and fun, but you shouldn't force it if your dog doesn't like it. But at least now you can measure and find out for yourself- what size baby clothes fit my dog. Don't forget to share the cute pictures of your dog. Everyone loves them.
---
I will recommend it to you. If you want