Are you getting a Bichon Frise, a Pomeranian, or a Chow Chow? Is it a Samoyed, a Poodle, or a Bearded Collie? Whatever breed it is, you are now the owner of a fluffy dog, so congratulations!
You probably have a dog bed, food, and other supplies ready, but do you have a dog name yet? We know that choosing a dog name can be very confusing.
There are just so many names; how do you know which one of the fluffy dog names is the best choice for your new friend?
When it comes to fluffy dogs, many owners tend to gravitate towards equally fluffy and cute names like the obvious Fluffy, Snookie, Cutie, Baby, and other sweet variations. However, not all fluffy dogs are cuddly and fluffy.
Bearded collies, for example, are working dogs, and it would be a poor choice to call him Fluffy or Sweetie. Names for dogs should not only be unique, but they should also be dignified as befitting the dog's status, characteristics, and personality.
If you're not sure what to call your new ball of fluff, never fear because we have some awesome suggestions for you.
These names go beyond the obvious names for fluffy dogs so that the name you choose is becoming of your dog. But before we lay out our name suggestions, we have a few other suggestions regarding the proper ways to choose a name for a dog that you probably will want to keep in mind as you browse. Read on to see.
How to Name Your Dog
Fluffy dog names don't have to be sweet and "cloying" all the time. Names for your fluffy dogs can be inspired by his personality, color, gender, or job. But before you start naming your dog, here are a few tips you need to consider.
Avoid Command-Sounding Names
Dogs are often gifted during Christmas. During this time, lots of dogs receive the name Noel or Snow. These are good names. However, they also contain "no" and sound like "go."
When thinking of a name for your dog, avoid words that sound like commands to avoid confusion. For example, avoid Kit (sit), Neil (heel), Clay (stay), and other similar-sounding words.
2-Syllables
Long words are very exhausting to stay. Let's say you name your dog King Arthur of Poodleville. It's not only a mouthful, but it can also be tiring to repeat over and over especially during training. You can give him a long, proper name, and then call him by a nickname. Or, you can give him a name that contains no more than two syllables to make things easier for the both of you.
Individual Names
For instance, your parrot is named Jay and your dog is James. These sounds are too alike and can make training harder for you. The same is true for other members of your household. If your child is named Lucy, you probably shouldn't name your dog Macy.
Always have different-sounding names if you live in a multi-pet household. Remember, dogs do not really understand what you're saying; instead they are listening to the sound you're making. The name should be distinct so that your dog can easily distinguish it from all the other words you're saying.
Offensive or Provocative Names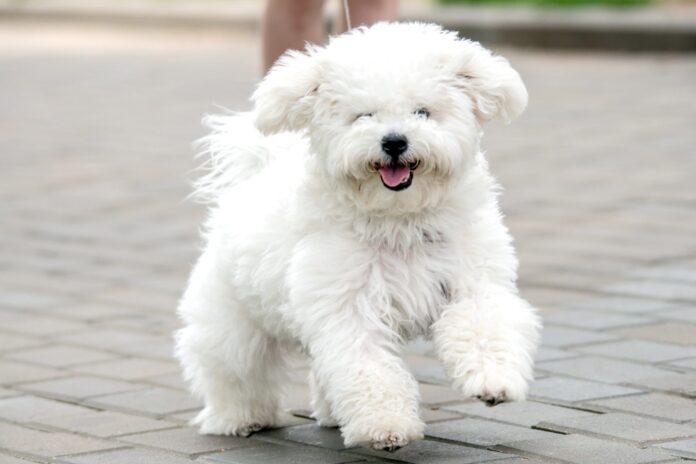 You should also avoid offensive names. Many dog breeds are intelligent so it probably won't take a lot of training to make them learn their names. Monikers like Stupid or Devil might sound cool at first, but you will probably regret it when you take him to the vet or call out at the dog park. They can also be offensive or provocative to other people. Aside from curse words, other names to avoid include:
Killer

Ammo

Crusher

Bomber

Beast

Trigger

Gunner

Bouncer

Diablo (anything devil or Satan-related)
You should also think about your puppy when he becomes an adult. Giving your pup an offensive name might be cute and funny but it will become degrading when he becomes an adult. Over time you might also get embarrassed by calling him an offensive or provocative name in public.
Popular Names
There's nothing wrong with popular names, except that they're common. Most of these names are classic and will not go out of style anytime soon, but popular names can create confusion when you're at a public place like the vet, a dog park, or the street.
Examples of popular names include:
Buddy

Max

Charlie

Jake

Rocky

Jack

Toby

Bailey

Buster

Bear (although it would have been perfect for a fluffy breed like a Chow Chow)

Bella

Lucy

Daisy

Molly

Maggie

Chloe

Sadie

Sophie

Lola

Roxy
Fluffy Dog Names
Below are some names that pay homage to your dog's fluffiness.
We're going to start with the general ones, so these names don't really leave much to the imagination (if you want unique and funny names for your fluffy dog, you can move on to the next part), but if you're looking for cute, immediately-recognizable names for your cuddly best friend, you will probably like these options.
Bunny – all that fluff makes them look like overgrown bunnies

Cotton

Cozy — who wouldn't like to cozy up with a fluffy dog?

Curly – good idea for breeds with curly coats like the poodles

Feathers

Fleecy

Fluffy – obvious choice but still cute

Furbaby or Furball

Fuzz or Fuzzy Fuzzy Wuzzy

Hairy / Harry

Lush – for fluffy and lush dogs

Nana – the Newfoundland in Peter Pan

Polar or Grizzly – good and unique alternative to Bear

Puffy or Puffin

Ringlet

Ruffles or Ruff

Shaggy

Silky

Snuggles – let's face it, fluffy dogs are snuggly

Teddy – they look like teddy bears

Velvet – that fluffy coat can be as smooth as velvet

Whiskers

Woolly
Funny Fluffy Dog Names
Playing the name game for dogs is probably one of the few times when you can goof off. This is also a good time to show your creative side.
Here are some funny names to name your fluffy friend.
Captain Fluff/General Fluff or any other military rank

Charmin – like the toilet paper

Chewbacca or Chewie

Doogie Schnauzer MD – like the TV show but punny

Fluffmeister

Fuzzbutt

Fuzzeria

Governor/Mayor Fluffington or any other political designation

Kuma — Japanese for bear

Mr/Ms Fluffer Nutter

Mr/Ms Softy

Sir Fluffs A Lot

Woofy
Fluffy White Dog Names
Dogs come in all sizes and colors, but when we think about fluffy dogs, the first one that jumps to mind is probably a dog with a white coat—fluffy like the clouds.
Choosing a name by color is actually a popular way of naming a dog, so here are some white fluffy dog names for you.
Al Bino — funny and punny white dog name

Alabaster – a bit fancy but a good choice for a working dog

Angel — a heavenly name for a fluffy pup

Blizzard – a great option for a big, strong working dog

Bones – simply perfect for dogs

Boo – cute and playful

Casper – the friendly pup

Coconut – because the inside of a coconut is white like your dog's fur

Crystal – beautiful bright glass

Diamond – a girl's best friend, like your dog

Dove – beautiful white-colored creatures like your dog

Everest – where there's buckets of snow; also perfect for a big, strong dog

Faith – a very pure (and white) sounding name

Frosty – a good alternative to Snow or Snowball

Gardenia — beautiful white flower native to Africa and Asia

Ghost – like Jon Snow's dog in Game of Thrones

Heaven – perhaps the ultimate white dog name

Ice – perfect for Huskies with blue eyes

Ivory – white material made from elephant tusks

January — a cold weather month that features a lot of snow

Jasmine – a fragrant white flower

Lily – white-flowered plant

Lux – for "luxurious"—like your dog's coat

Magnolia – a large, white flowering plant

Marshmallow – fluffy and sweet

Milky – the perfect way to describe your dog's coat

Nimbus – because some dogs just glow

Oleander – shrub that's white in color

Opal – a white and milky-looking gemstone

Pearl – sweet name that sums up your dog's fur

Powder – cute name for a cute dog

Salt – short and to the point; of course, it doesn't imply that your dog is salty

Sugar – a sweet name for a sweet dog

Vanilla – another sweet name

Whitey – obvious but succinct
You can also translate "white" to other languages, for example:
Bianco or Bianca (Italian)

Blanc (French) – for your poodle or Bichon Frise

Blanco or Blanca (Spanish)

Shiro (Japanese) – for a white Shiba Inu perhaps?

Weiß (German) – pronounced like "vice"
Fluffy Black Dog Names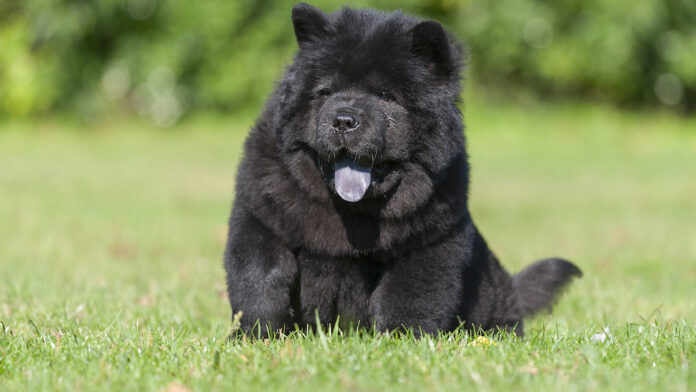 Dog coats can be black too.
If you have a fluffy dog with a gorgeous black coat, these black fluffy dog names will go great with them:
Ash – great name for a Bearded Collie

Bean – think black beans

Blackberry – when Blackie just won't do

Carbon – sounds strong and sophisticated

Cinder – a good alternative to coal

Coal — simple and to the point

Coco — delicious and to the point

Coffee – for the coffee and dog lover

Cola – for the soda and dog lover

Cosmo – the stars are bright but the rest of space is black

Diesel – sometimes it's a black column of smoke but it can also be a tough name for a tough dog

Dusty – some dust can be black too

Ebony – a sophisticated name

Eclipse – when the Earth goes dark

Elvira- very Goth-sounding

Ember – good alternative to Amber especially if your dog is black-colored

Espresso – dog owners who love their coffee strong and rich

Galaxy – galaxies shine in the darkness

Goth – scary name for a big black dog

Graphite – sounds strong and enduring

Hershey – sweet name for a sweet dog

Inky – a more sophisticated form of Blackie

Jackal – because Jack is too common

Jaguar – strong, black-colored animal

Knight — a play on "night"

Leopard – a variant to Jaguar

Licorice – great alternative to Hershey

Midnight – if he has very black fur

Moon – a sliver of brightness in the dark

Ninja – in the olden days, ninja wore black costumes so they would blend better with the darkness

Onyx – like the gemstone

Oreo – great alternative to Hershey and Coco

Panda – cute and lovable

Panther – another strong and black animal

Penguin – cute name for a dog

Pepper – spicy and strong

Pepsi – if you prefer this soda brand

Phantom – you will fall in love with him

Puma – for fast dogs

Raisin – small but healthy snack

Raven – dogs can't fly but their names can

Shadow – if you're looking for something mysterious

Shady – for the mischievous pup

Smoky – good name for a firehouse dog

Spider – scary name to call in a dog park or vet

Stallion – confusing but sounds strong

Stormy – imagine a black dog with blue or grey-colored eyes

Suede – for dogs with smooth fur

Tarmac – simple but strong-sounding

Thunder – strong-sounding name for a big dog

Twilight – a gentler alternative to Thunder

Vader – as in Darth Vader

Velvet – if it's smoother than suede

Vortex – sophisticated name for a strong dog

Zorro – heroic character
You can also translate the word "black" to other languages. Example:
Kuro (Japanese)

Nero (Italian)

Noir (French)

Preto (Portuguese)

Schwarz (German)

Zwart (Dutch) – funny-sounding name for a cute dog
Wrap Up
Dog names are important. Think about it. As humans, we develop a personal attachment to our names. When we hear our name, we instantly think "that's me."
While dogs don't really understand the concept of "owning" their names, they can distinguish their names through the sound you make. Over time, he or she will learn to associate the sound with treats or the good stuff and respond appropriately. This makes dog training easier for you as an owner.
It can take some time for your dog to learn their name. It can also take some time for their personality to show.
If you're not sure what to call them, experiment with a couple of names before making the final decision. Sometimes it takes a few days before you find a name that is befitting of their character.
In the end, you just have to find a name that you're happy with. These names are great for fluffy dog breeds like the Pomeranian, Samoyed, Chow Chow, Bichon Frise and the Poodle. However, the alternatives above can also be given to any other dog breeds—even the non-fluffy kind.
What is your fluffy dog's name? What do you think of our selection? Do you think you will be naming your fluffy dog after any of our suggestions? Tell us by leaving your comments below.