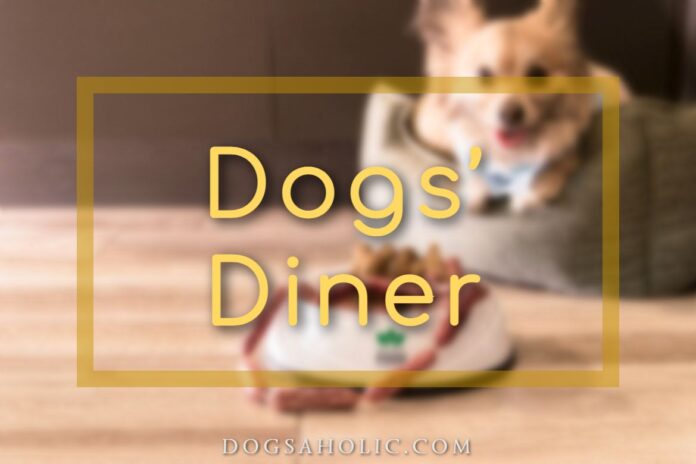 When planning to get a pet, prospective dog owners are often preoccupied with what breed would be best for them. They consider such factors as temperament, size, adaptability, and appearance. Excited to bring home a new member of the family, one question that is foremost in new pet owners' minds is what to feed their new pet.
A dog's overall well-being, more than any other factor, depends upon optimum nutrition. It is something that should never be compromised. Thus, a lot of thought and care must be taken when deciding on the best dog food to feed your pet. After all, it is from dog food that your pet would receive the nutrients that it needs to grow, have a shiny coat, and live a long life.
Much like humans, dogs require a balanced diet that contains all the necessary components to supply the body with sufficient amounts of nutrients to maintain overall function and good health. Humans are increasingly becoming health-conscious and are starting to become more careful with choosing which foods to buy, prepare, and consume. It is important to remember that the same level of care and thought be taken in selecting the best foods for your pet.
In recent years, the progressive research to provide the most balanced food preparations has evolved. A few centuries ago, dogs have been considered carnivores when they are, in fact, actually omnivores. This means that dogs can actually perish if they are confined to the consumption of an all-meat diet. Dogs must receive other nutrients that cannot be found in meat products.
In the past, dog owners had limited options beyond preparing meals for their own pets. There were rarely any ready-to-eat foods specifically for dogs way back in the past. Over time, dog foods that require minimal to no preparation have gradually been introduced commercially.
This has made it easier for pet owners to provide their dogs with a balanced meal that includes not only meat products but also other food ingredients that help ensure that all the necessary nutrients will be supplied when the food is given in the recommended amount depending on the dog breed and size.
Dog food manufacturers' knowledge has continuously evolved. As a result, these manufacturers have started to produce dog foods that are properly formulated. One benchmark for a type of dog to be considered acceptable is that there should be an appropriate combination of ingredients and proper serving size to promote a nutrition-filled diet. However, there are still a number of dog foods available that can be considered a poor source of nutrition for dogs even if these products claim to contain all the necessary nutrients.
Deceptive or ambiguous labeling of dog foods may, unfortunately, result in an inadequate diet. There are no strict guidelines for dog food manufacturers as of this writing, and manufacturers remain free to claim the health benefits and nutrition provided by their products without the need for testing or regulation. Thus, it is the pet owner's responsibility to be vigilant about misleading dog food labels and to determine which products can actually provide what they claim they could.
Some of the more popular dog foods are formulated to meet the minimum dietary requirements of dogs. Raw materials, especially in the dog food industry, do not constitute a cheap business because quality ingredients fetch a higher price. When a greater amount of money is invested in raw materials, less profit will be generated for manufacturers, who of course have to take care of their own business.
However, there are dog foods that are not extremely expensive but could provide the right amount of nourishment for your fur babies. But first, we will discuss the important factors that have to be considered when making a dog food comparison for your dog's nutritional support.
Selecting the right dog food
In selecting the right dog food, the focus must be on the main ingredients. A dog food comparison requires the careful scrutiny of two types of dog food ingredients – vegetable-based and meat-based.
Vegetable-based dog foods are those that take their protein and carbohydrate content from grains, such as corn, wheat, soybean, and rice. In general, vegetable-based dog foods are considerably less expensive than meat-based varieties because the main ingredients are significantly cheaper.
Meat-based dog foods are packed with ingredients primarily coming from livestock. Lamb, fish, and chicken are the most common ingredients used in this category. This kind of dog food is more expensive than the vegetable-based varieties because of the higher cost of ingredients.
The good thing about adding a little more to your dog food budget is the amount of nourishment that a meat-based type of dog food can provide for your pet. Meat-based dog foods are packed with higher nutritional value than vegetable-based dog food.
It is highly advised by veterinarians that dog food price should not be the basis for the decision to purchase any particular type or brand of dog food. However, you must remember that there is actually a huge difference between a product that can be described as "cheap" and one that is "reasonably priced."
In this type of pet commodity, you typically get what you pay for. The higher the price, the higher the quality. Better quality definitely leads to better nutrition, which is the main goal behind the investment that you make on good quality dog food.
One great reference before making a purchase decision is the dog food ratings provided by known veterinarians and pet suppliers. There are dog foods that are sold cheaply. However, you may be mistaken when you believe that you were able to save from the dog food's inexpensive price because you will, later on, realize that the cheaper product will actually require you to feed your dog with a greater amount of dog food per unit of body weight, which will thus require you to buy higher quantities.
Moreover, inexpensive dog foods are widely available and contain sub-standard ingredients that are poorly digested. Your pet will not be able to optimally benefit from the nutrients provided because these elements are not absorbed by the body. Have you ever noticed your dog excreting stool that looks and smells much like the food that it eats? This is one of the hallmark signs of poor absorption.
High-quality dog food requires fewer purchases than lower-quality products because of the nutritional requirement that the better-known and slightly more expensive products provide. You will notice that the amount of food that your dog needs per unit weight is significantly less when you feed your pet within high-quality dog food than when you purchase the low-quality variants.
A well-balanced combination of food ingredients in high-quality dog food also facilitates better absorption, thereby allowing your pet to yield less stools. By reviewing several dog food ratings from veterinary clinics, suppliers, kennel club members, and advance-level owners, you can find a dog food variant that is right on the budget but does not fall short in terms of nutritional value.
Remember that poor nutrition leads to deficiencies over varying durations of time. Always consider that dogs, unlike humans, cannot choose what they eat. They can only depend on what you give them, which is why it is your responsibility as a pet parent to choose the right dog food for your fur baby. This will go a long way in ensuring that your pet has the best possible quality of life.
Recommended dog food options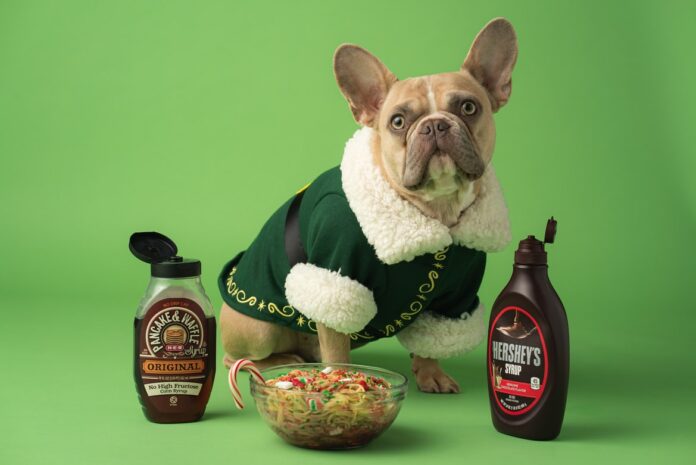 What are you to do when the decision on which dog food to purchase becomes confusing? Often, checking and comparing dog food labels can be very tedious, and as previously mentioned, many manufacturers may actually overstate the merits of their product. Thus, relying on product labels alone may be insufficient to determine which dog food to buy.
Another option is to consider the brand. Better-known brands usually have the advantage of good product recall. However, it is not all the time that popular brands and manufacturers produce the best possible product. Also, a more popular brand can be more expensive, not because of the higher quality of ingredients, but because of the higher marketing budget that goes into advertising the product. Remember that products with more advertisements or endorsements are not always at top of their class.
One of the best available options is to go over the feedback and ratings provided by real pet owners like you. The internet has made this more feasible because product reviews are available in most, if not all, buying sites. Good measures to determine whether a product is great are repeat purchases, high ratings, glowing testimonials, and positive reviews from a very high number of purchasers.
With all these taken into consideration, we are able to give you the Top 7 dog food options in the United States. The variants that managed to fill this list are the dog food preparations with a significant number of consumer reviews to help you decide the product that best suits your dog's needs. The list is based on dog food reviews, dog food ratings, and comments from veterinarians and other pet parents.
The top was realized based on over 3,700 reviews of pet parents who have previously purchased the top 7 dog foods, and below is a graph showing the share of each product in terms of number of reviews.
For better illustration, below is a table showing the rankings of these products in detail. The rankings are based on average customer feedback score and number of reviews. What follows is a review of each individual product.
Rank

Brand

Variant

Rating

No. of Reviews

Price

Size

1

Wellness Core

Natural Grain-Free Dry Dog Food

4.7 out of 5.0

1,341

$55.99

 

26 lb Bag

2

Taste of the Wild

Dry Dog Food: Pacific Stream Canine Formula

4.7 out of 5.0

1,060

$45.99

30 lb Bag

3

Holistic Select

Natural Dry Dog Food

4.7 out of 5.0

222

$44.95

30 lb Bag

4

Merrick

Natural Grain-Free Dry Dog Food

4.6 out of 5.0

287

$56.49

25 lb Bag

5

Stella & Chewy's

Freeze-Dried Dog Food

4.6 out of 5.0

260

$27.99

15 oz Pack

6

Hill's Science Diet

Dry Dog Food

4.6 out of 5.0

253

$11.99

4.5 lb Bag

7

Newman's Own

Adult Dog Food Formula

4.5 out of 5.0

315

$45.49

12.5 lb Bag
1. Wellness CORE natural grain-free dry dog food
Rating: 4.7 out of 5.0 based on 1,341 consumer reviews
Price: $55.99
Size: 26 lb Bag
Wellness CORE Natural Grain-Free dry dog food is a unique grain and poultry-free food preparation choice for dogs over one year old.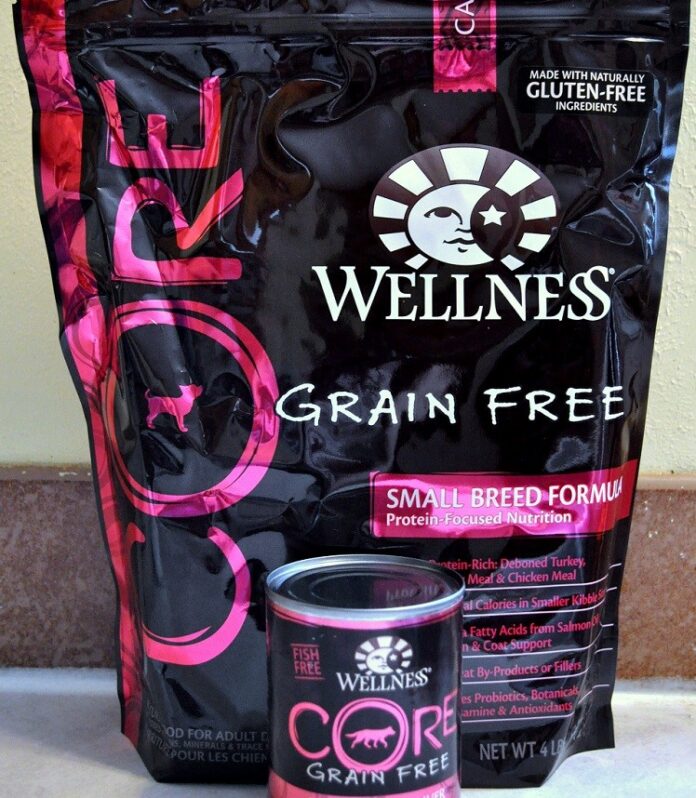 Formulated with optimal fat and calorie levels, it enables dogs to maintain optimal health. Included in the ingredients are broccoli, spinach, kale, and parsley, which have been carefully researched and proven for their nutritional content. Wellness CORE has 54% more protein compared with its other variant, the Wellness Super5Mix. This product contains absolutely no meat by-products, corn, soy, wheat, and artificial ingredients, such as coloring, flavoring, and preservatives.
Like this amazing product? Then you can buy it on Amazon.
2. Taste of the wild dry dog food: Pacific stream canine formula
Rating: 4.7 out of 5.0 based on 1,060 consumer reviews
Price: $45.99
Size: 30lb Bag
Taste of the Wild Dry Dog Food comes in second with its Pacific Stream Canine Formula. Composed of real smoked salmon, fruits, and vegetables, it delivers natural antioxidants that protect the cells of your pet. This variant is rated 4.7 out of 5.0 stars based on over a thousand reviews. Other Taste of the Wild variants like the Hi Prairie Canine Formula and Wetlands Canine Formula also received favorable ratings.
Like this product? Then you can check the current deal for it on Amazon.
3. Holistic select natural dry dog food
Rating: 4.7 out of 5.0 based on 222 consumer reviews
Price: $44.95
Size: 30lb Bag
Being listed in the Top 10 of Whole Dog Journal consistently for eight years now, Holistic Select Natural Dry Dog Food is formulated with a unique blend of three quality sources of protein, namely, chicken, pork, and fish proteins from anchovies and sardines. These premium proteins, together with wholesome grains and fat from healthy sources, provide a balanced formulation for everyday nutritional needs.
Like this amazing product? Then you can check its price here.
4. Merrick grain-free dry dog food
Rating: 4.6 out of 5.0 based on 287 consumer reviews
Price: $56.49
Size: 25lb Bag
With a good balance of 70% meat protein and 30% fresh produce ingredient ratio, Merrick Grain Free Dry Dog Food is primarily made from deboned buffalo and is rich in Omega 6, Omega 3, chondroitin, and glucosamine.
Like this product? Then you can check its price on Amazon.
5. Stella & chewy's freeze dried dog food
Rating: 4.6 out of 5.0 based on 260 consumer reviews
Price: $27.99
Size: 15oz Pouch
Stella and Chewy's Freeze-Dried Dog Food is the only raw dog food preparation that made it in this list.
Pet parents who will be trying raw dog food for the first time must pay special attention, as proper handling is very important because raw food may contain bacteria that may cause illness to the pet owner and his pets. Like any other raw food preparations, any cooked dog food not eaten within 30 minutes should be discarded to avoid the harboring of microorganisms.
The pet bowl should also be washed with hot, soapy water after every meal. It is advised that for first timers, feeding should be slowly transitioned by mixing the new food with the old food product within five to seven days.
If you interested you can purchase it on Amazon.
6. Hill's science diet dry dog food
Rating: 4.6 out of 5.0 based on 253 consumer reviews
Price: $11.99
Size: 4.5lb Bag
Hill's Science Diet Dry Dog Food promotes health from the inside out.
This variant is specifically targeted for small and toy dog breeds. Its formulation is intended to promote healthy coat, skin, ears, and eyes, as well as healthy muscles and strong bone through optimal nutrient absorption. It is also enriched with Vitamins C and E to promote better immunity and active lifestyle.
If you interested in this product you can buy it on Amazon.
7. Newman's own adult dog food formula
Rating: 4.5 out of 5.0 based on 315 consumer reviews
Price: $45.49
Size: 12.5lb Bag
Newman's Own Adult Dog Food is a professionally blended dog food preparation made from chicken and organic brown rice.
It contains no artificial flavors, preservatives, or colors and is also free from corn or wheat. This formulation has the ideal protein-to-fat ratio and sustains the nutritional needs of adult dogs. This is also one of the dog food preparations that meet the standards of AAFCO or the Association of American Feed Control Officials to suit nutrient profiles for all life stages of dogs.
Like this amazing product? Then you can buy it here.
Reviews vs actual experience
If you will look closely at the ratings, while most of the products received generally favorable feedback, there are also a couple of not-so-good experiences from consumers. These experiences may or may not be the case for you. Dogs, like humans, can become picky eaters, which is one of the main reasons why a product may receive an unfavorable rating.
Many consumers openly share their experiences, the breeds of their dogs, and the actual problem that occurred. Thus, you will easily be able to determine whether the same case is likely to happen to your dog. Remember that dog food selection is unlike choosing a snack that will satisfy your craving; your dog's overall nourishment will depend on it, so choose wisely and take time to weigh things out.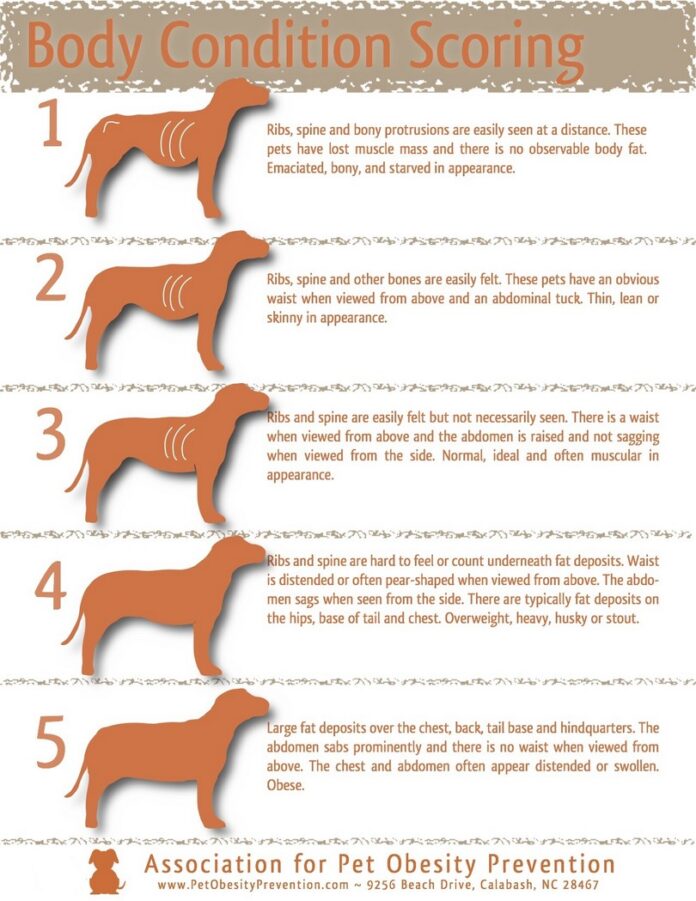 In conclusion, we are what we eat. That is also applicable to our pets. Optimal nutrition is something that cannot be compromised.
It should be seriously considered, and if you do it right, you will be rewarded with lots of memorable years with a healthy dog by your side.