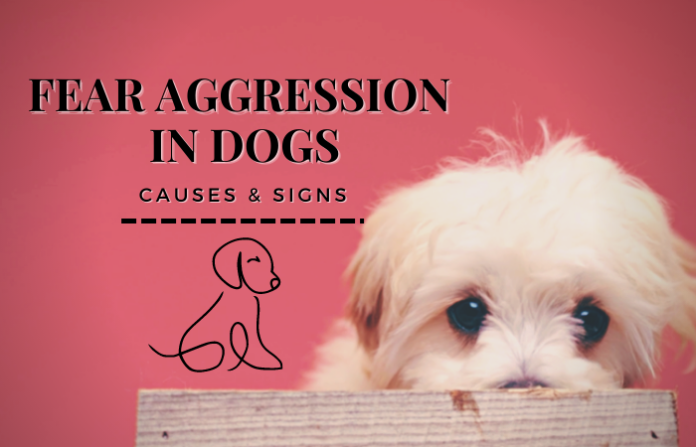 Fear aggression in dogs can often be misinterpreted and may lead to undesirable consequences. Many people equate dog aggression as "bad behavior" which certainly deserves punishment whether physical, emotional, or mental.
This is also why a lot of dogs turn out to be more aggressive than they were before the punishment and pose serious threats to other people and pets. Although curbing your dog's behavior is definitely important when they become aggressive, punishing them is not the proper method of dealing with it.
More often than not, the punishment will serve as an added stressor to the dog, causing them to become more aggressive.
Looking at how a wrong approach to correcting dog aggression can result in worse situations, it becomes necessary for a pet owner to fully understand what fear aggression is and how to deal with it.
A pet can easily become traumatized with a wrong approach which can affect not only the quality of life that they will have in the future but that of the owner as well. Just like in other types of problems, it is important to know what the problem is, what causes it, and how to deal with it before any real solution can be applied.
What Is Fear Aggression?
Fear aggression is defined as aggression that is produced because of fear. For some people, this can be quite confusing since fear often will push a dog to flee and not to fight. So what causes a dog to become aggressive when in fact, what they want is to run away? In order to understand this, one should also take the animal's physiological make-up.
When a dog experiences fear, their body's hypothalamus is also triggered which is connected to their fight-or-flight mechanism: the sympathetic nervous system. Hence, a dog can react either by running away or by fighting the perceived threat when they are overcome with fear.
It is also important to note that when a dog is experiencing fear, its cerebral cortex is also shut down. Their sympathetic nervous system activates instinctual behavior and so your pet only acts based on how they immediately feel towards a particular situation without thinking about it.
This means that when they are afraid, they don't think so attempts to get them to follow voice commands and orders may not be effective. The best way to modify their behavioral response to fear then would be to modify how they feel towards the object or person that they are fearful of.
What Causes It?
Dogs can become fearful of almost anything for a variety of reasons. It can range from a simple act of being taken by surprise to a traumatic experience that is somehow related to that object. Dogs of different ages and health conditions have a particular threshold in which they can cope with fear.
If that fear threshold is surpassed, then the dog will lash out and act aggressively especially when they feel that they cannot flee from the stimuli. It becomes their way of protecting themselves from the perceived threat by telling them to go away.
What Are the Signs of Fear Aggression?
Fear aggression can be difficult to determine especially if the dog has successfully covered their fear by acting more aggressively.
But in its initial stages, aggression which is triggered by fear will show the usual signs of fear in the animal accompanied by a slight show of aggressive behavior. In most cases, the dog will act in the following way:
Stand still and body is rigid
Raised hackles
Ears are pinned back
Growl in a low tone without facing the stimuli directly
Show some teeth
Snarl
Nip or bite than run away afterward
Urinating or defecating while showing aggressiveness
This can change though when the dog has become somewhat of an expert in the field of trying to scare away the perceived threat. When a dog sees that growling or barking will successfully drive the perceived threat away, it will then try to use it more to its advantage.
Hence, a dog will act more aggressively and forcefully even when what they are actually feeling inside is fear for their safety and well-being. When this happens, people will equate that fearfulness with uncontrollable aggression and try to suppress that behavior by physical punishments which in turn add to the stress that the dog is already experiencing.
How Do You Deal With It?
Fear is closely associated with the hypothalamus which is the brain's emotional center. It also activates the sympathetic nervous system which involuntarily controls the body's reaction toward a threat such as increased heart rate, an increased supply of energy to the muscles, and the suppression of cortical thinking.
Dealing with aggression caused by fear should therefore center on the dog's emotional responses to the threatening stimuli. So how do you teach your dog to control their fears?
How Do You Prevent It?
Fear aggression can be best treated by preventing it from occurring in the first place. This means training Fido on how to socialize with other people and other dogs early in their life, taking care of their needs for health and safety, and making sure that they are not continually exposed to any type of situation which will make them surpass their fear threshold.
Here are some tips and information on ways to stop aggression in your dogs that we've written in an article, check it out.
Although it cannot be assured that your dog will never fear anything in the future, teaching and preparing your dog on how to handle such instances will be of great value.
Another important thing to remember when dealing with fear aggression is that punishment is never a suitable solution for Fido's behavior. Punishment indicates that he has done something wrong and fear can never be considered to be a wrong behavior.
When your dog acts aggressively out of fear, the best that you can do is to allay that fear and to personally take the responsibility of keeping the dog and other people safe. This can be done either by comforting your pooch or by protecting him from the perceived threat.
Touching or embracing the dog will help ease their anxiety and will also help them feel safe. If the other dog is being aggressive, then the best solution would be to leave the area.
Punishing the dog either by inflicting physical pain such as through prong or electric collars is a wrong and inhumane way to treat a pet. Putting them in isolation or tying them up will only worsen the situation since it does not allow them to really get to know the threat for what they are.
Inflicting physical pain, especially excessively painful ones, can suppress the aggressive behavior for now but it will never change your dog's perception of the stimuli as a threat. On the contrary, it will reinforce the negative emotion associated with it through the pain that they experience whenever they come into contact with the threat.
Not all types of dog aggression are brought about by a bad character or personality; there are instances when it can also be caused by fear. A dog's natural tendency to protect and preserve their own safety is a must for their survival and when they fear that this is being taken away from them, they can resort to aggression.
Take the time to train and desensitize your dog properly to objects and situations that they fear and make sure that you provide their basic needs for safety. Be careful in the methods that you choose to solve this aggression as the wrong approach can not only lead your dog to become more aggressive but it can damage them for life as well.